DAG Intensive 2017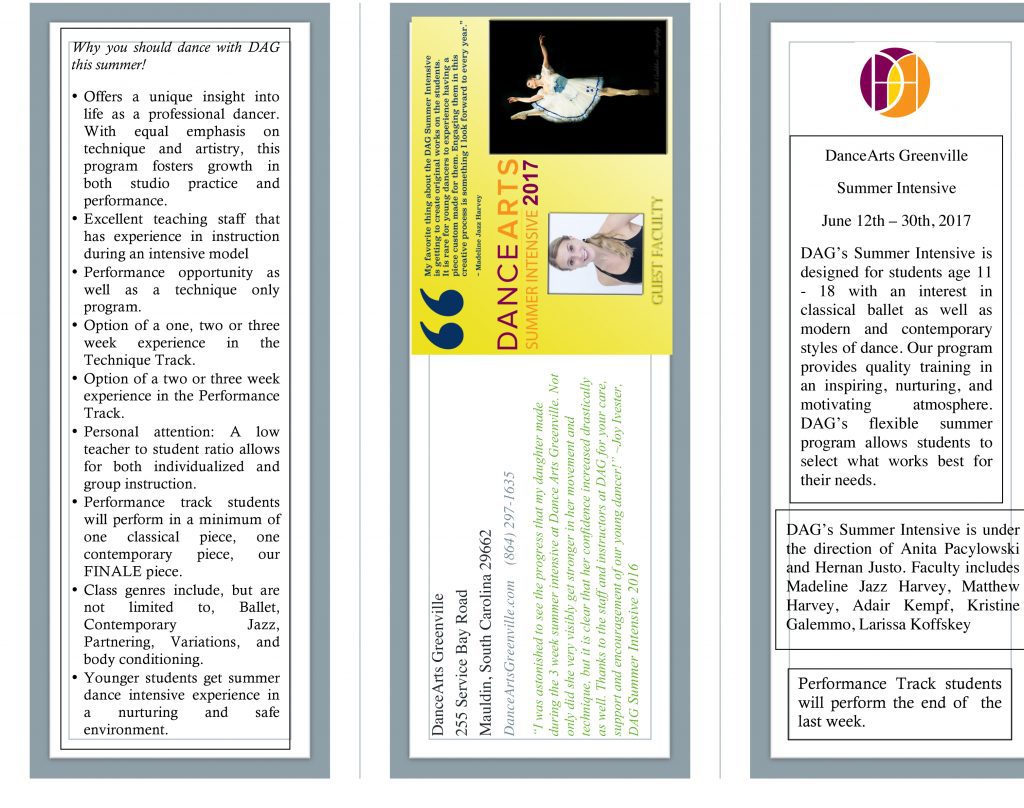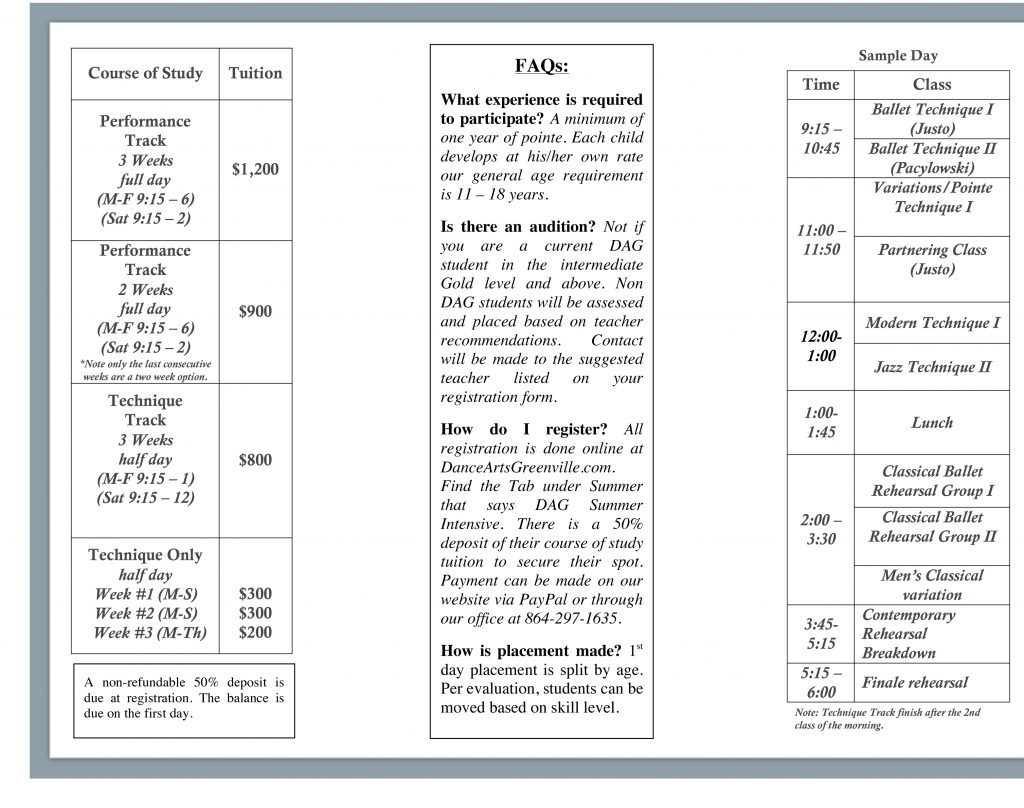 Our DAG Summer intensive is June 12 – 30, 2017
DAG's Summer Intensive is designed for students age 11 – 18 with an interest in classical ballet as well as modern and contemporary styles of dance. Our program provides quality training in an inspiring, nurturing, and motivating atmosphere. DAG's flexible summer program allows students to select what works best for their needs.
DAG's Summer Intensive is under the direction of Anita Pacylowski and Hernan Justo. Faculty includes Madeline Jazz Harvey, Matthew Harvey, Adair Kempf, Larissa Koffskey. Kristine Galemmo and Josha Williams.
Performance Track students will have a performance, June 28th at 7:00pm the last week of the program.