2020 Annual Recital T-shirt Name check & size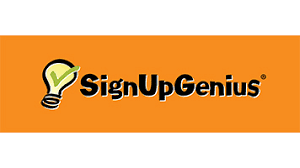 YAY! It's RECITAL time! Help us celebrate YOU:
Click on the SignUp Genius Link above, it will bring you to our SignUp for Recital T-shirt Name check and T-shirt size selection.
Complete the SignUp Genius Link by April 25th.
The instructions below are also listed on the SignUp Genius.
Click on the Sign Up Box and then:
In the "Name Check Box*":

If your child's name is spelled correctly please write CORRECT 
If your child's name is spelled incorrectly or you would like it listed differently please indicate how you would like it to be listed.
If you cannot find your child's name, please enter it at the end of the list in one of the "cannot find my child's name".

In the "My contact info":

Fill out a Parent's First and Last name, as well as email.
Select what size T-shirt in the Dropdown List:
Listed below are the size options in Youth & Adult sizes. For more sizing chart click here:
Youth X-Small
Youth Small
Youth Medium
Youth Large
Youth X-Large
Adult Small
Adult Medium
Adult Large
Adult X-Large
Adult 2X
Adult 3X
NOTICE: Parents have until April 25th. If we do not have a selection made by that time, we will use the recital measurement sheet and select your child's size.
Additional T-shirts can be purchased for $10. Please ADD your name and size requested and we will follow up on payment. *Due to the nature of this unique recital, we do not anticipate needing Dressing Room Helpers (Mom volunteers)