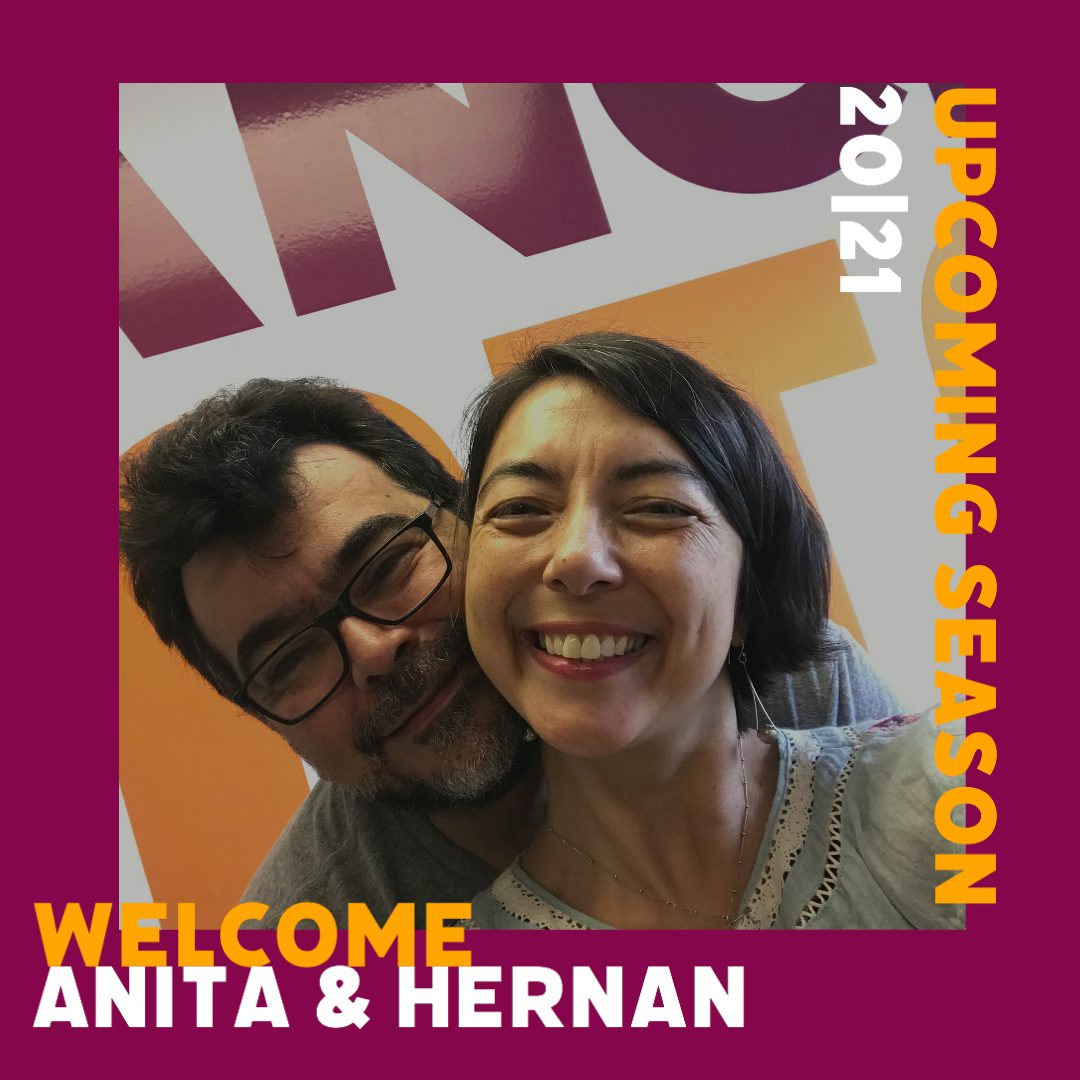 Hello-
If you have been with DAG for many years or you are researching the correct dance school for you, let me give you some insight to our organization. We have a wonderful, dedicated faculty that works under the artistic leadership of my husband and I. We hold a strong core value that each student has his or her own potential and path that needs to be tapped and awakened.
Starting this Fall 2020/21 season, DAG embarks on its 48th dance season. Founder and Director, Barbara Selvy was introduced to us by a mutual friend Gyula Pandi, over 20 years ago. Mr. Pandi met Hernan when he was guest teaching in Ballet de Santiago of Chile. This relationship was key to bringing Hernan to the US where we met at The Washington Ballet and then later dancing at Charlotte Ballet. When we were ready to retire, Greenville, SC became are home. We have been artistic leaders in  Greenville as Co-owners of DanceArts Greenville for 17 years, and Artistic Leadership of Carolina Ballet Theatre for 20 years.
In this upcoming unique school season, we are focused in programming that can allow for social distanced audience, safety for our staff and students by being CDC compliant and reducing occupancy rates. We plan to hold DAYCO perfomances, a NEW Festival in collaboration with other SC dance organizations to allow students to share their talents and Recital's in our very own Black Box Theatre.
For the past three years, I traveled to Charlotte, North Carolina working as Director of curriculum for Charlotte Ballet Academy©. This experience has allowed me to expand my knowledge from some of the nation's best instructors, directors and students. Due to a restructure directly from COVID-19, I will step away from my travels weekly. I do plan to be able to consult and continue to aid detailed focus to curriculum, level advancements and training processes with CBA.
Our wonderful returning staff next season
Anita Pacylowski: Ballet 1-6A, Pointe, Variations, DAYCO, Progressing Ballet Technique
Hernan Justo: Ballet 5-6, DAYCO
Meghan Loman: Ballet 1-5, Pointe, Jazz 3-5, Tap 3, Lyrical 3 & 5 and DAYCO
Erica Wesselman: Ballet 1, 5-6, Lyrical 6 and DAYCO
Suzanne Goodman: Ballet 4B & 5B, Pointe 5B, Youth Ballet, Lyrical 4
Robyn Maggio: Tap 4-6, Jazz 6, Adult Tap & Jazz
Martin Justo: CBT Boys Program & Adult Ballet
Alena Blair our Twinkle Dance, Ballet 1-2, Jazz 1-2, Tap 1-2, Hip-Hop, Youth Combo
Paige Lance our Twinkle Dance, Ballet Birthday Parties
Get to know them more here 
Thank you again for choosing DanceArts for your child's dance education.
~Anita & Hernan