Kiera Morgan – Instructor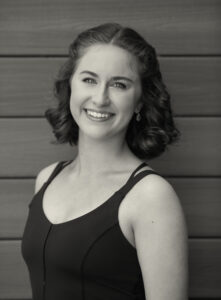 Coming from Florida, Kiera Morgan is excited to keep dancing and teaching on the east coast! This will be her first season with Carolina Ballet Theatre but not her first time working with Hernan Justo or Anita Pacylowski! Kiera has done choreography for herself and others since seventh grade with pieces going on to compete at major competitions like YAGP and winning numerous scholarships. During her high school years she was both a teacher and assistant teacher for class styles including ballet, pointe, contemporary and Horton modern, most notably when she had the opportunity to assist teach a class at Miami City Ballet. During high school, Kiera had many classes on teaching dance and on choreography/composition, which prepared her from an early age. After graduating from her performing arts high school, she trained and danced professionally at Charlotte Ballet for two years. While she was there she was asked to set a well known piece of choreography on the professional company by herself, which was a very exciting time and something no other pre-pro had been trusted with the chance to do. She also was asked by one of the lead teachers to choreograph a solo for her daughter to take to YAGP. Concluding her time there she moved to Virginia where she danced professionally with Richmond Ballet.  While dancing in both of those establishments Kiera has performed some of her favorite Balanchine work's, most notably 'Theme and Variations'. In Richmond she also taught full time at West End Academy of Dance working with children ages 3-17.
Additionally, she has had the opportunity to work with some renowned choreographers and teachers such as Jennifer Archibald, Patricia McBride, Jerri Kumery, Paul Boos, Mark Diamond, Peter Chu and Stephanie Martinez. Kiera currently teaches in the Greenville area and hopes to bring a conglomeration of knowledge to the children she teaches this year!
---